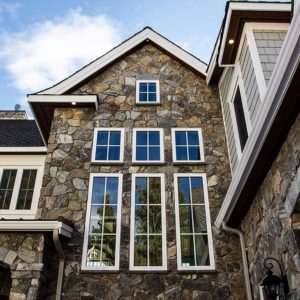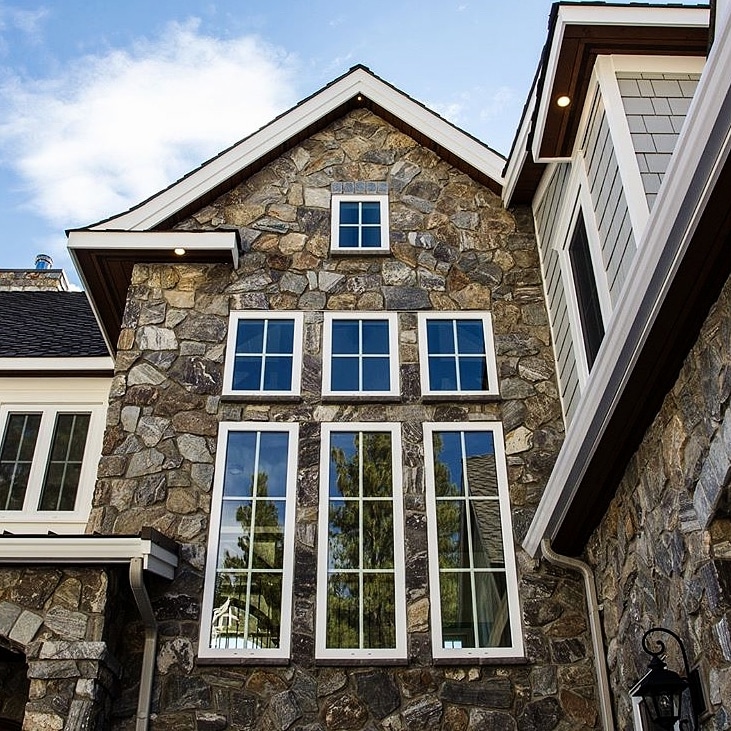 When starting a masonry project, you want to be sure you're hiring the right contractor. Any uncertainty about the contractor you hire can leave you with worries and doubts. Do they understand your vision for your home? Do they have the skills to do the job? Will their work last? At Legend Stoneworks, we understand that getting the job done right starts with hiring the right people for the job. In order to help you do just that, we've put together a list of the most important questions to ask masonry contractors – before a single stone or brick is laid!
What certifications do you have?
Before hiring any masonry contractor, ask for their credentials. For masonry work in the Fraser Valley and the Lower Mainland, the most important credential is proof of a current WSIB clearance certificate. This covers liability in case of injury to workers on your property. It's your responsibility to ensure that any contractor you hire has such a certificate – or else you may be on the hook should anyone sustain an injury on your jobsite.
Do you specialize in any kinds of masonry?
Masonry contractors often specialize in particular materials; and even when they don't, chances are they've worked with some materials more than others. For example, some contractors simply don't work with natural stone. Ask potential contractors about the materials with which they have worked the most and see how their experience fits with your project. You should also ask about what cutting and laying patterns they've done, particularly if you have a specific idea in mind. At Legend Stonework we specialize in stone veneer and brick veneer, check out our project gallery for design inspiration today!
How long have you worked in the area?
It's always a good idea to select a contractor with an established reputation serving your area. Local contractors are typically invested in the communities they serve. This gives you peace of mind that they will be available years down the road should you need a repair or want to take on another masonry project.
How will I need to prepare my home?
Some masons may require a small amount of prep work from you before starting work. Clearing out furniture and belongings is a common preparation that may be expected of you. Be sure to ask the masonry contractors you are considering hiring what they would need from you before moving forward with your project. This is the best way to avoid surprises and to ensure your project moves smoothly from the very beginning.
Do you offer guarantees or warranties?
Any masonry contractors can claim their work will last, but the ideal contractor will stand behind their work. A guarantee or warranty is a sign that a contractor not only believes in their ability to complete your project right, but that their craftsmanship will stand the test of time – and they'll be accountable in case something doesn't hold up.
Can you provide references?
A well-established contractor should be able to provide many references. Solid references let you know that the contractor you're hiring has a successful track record, and references from property owners who completed similar projects to yours can help you rest assured that you're making the right hire. While you're at it, ask to see examples of their work. A trustworthy masonry contractor will be able to show you examples of their work firsthand as proof of their craftmanship and artistry.
Will you clean up after the work is finished?
A masonry project isn't just about the stone and brickwork – it's about doing a thorough job from start to finish. While this is a simple question, it can help reveal which masonry contractors are more conscientious, as they should be prepared to leave your space in the same, clean condition in which they found it.
Legend Stoneworks: Leading Masonry Contractors
We at Legend Stoneworks know it can be tough to find the right masonry contractors. But after completing thousands of jobs throughout the Fraser Valley and the Lower Mainland, we can confidently say we're ready for any project you might have. We take pride in our work and craft, and we are here to make your vision a reality. Contact us today and tell us about it!